Sheet Laser Cutting
For sheets and plates
Holes, radii, notches and precision shapes laser can be cut out of thin or thick steel, stainless steel and aluminum. This saves on your operation time, money and label associated with machining, milling, drilling, boring and forming. No parts minimums – we can cut from 1 to 1000+ pieces.
Questions? Contact one of our helpful sales managers.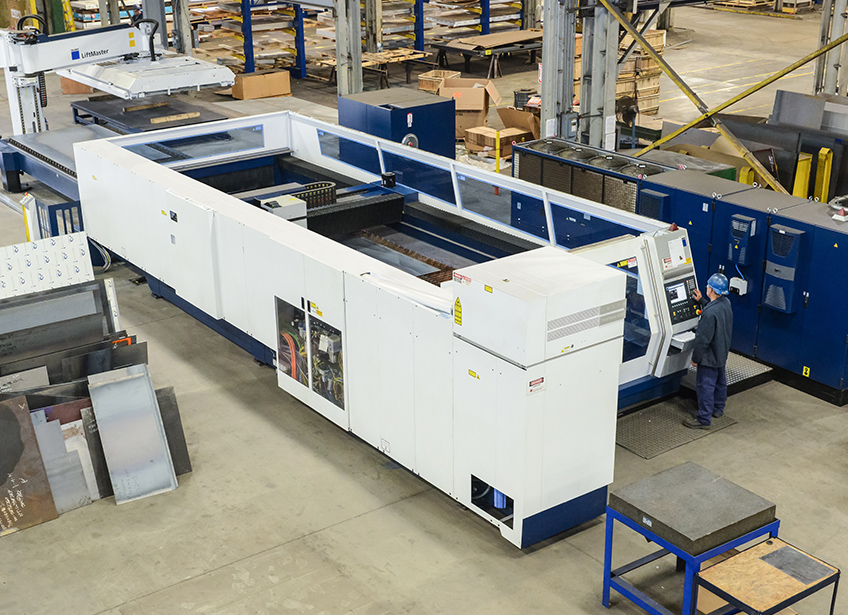 TRUMPF Laser Parameters
Capacity to precision cut steel, stainless steel, aluminum and other alloys
6,000-Watt Trumpf TruLaser 5060 cutting machine
Thickness
Carbon
up to 1″
Stainless
up to 3⁄8″
Aluminum
up to 1⁄4
Length (max)
240″
Width (max)
80″
Telerance (standard)
±0.030″*
*Any other requirements please inquire.